Me atrae el ingenio empleado en la construcción de las trampas, una forma muy recurrente de obtener comida.Como quiero ponerme al día con este tema, he empezado por una muy típica, la de caida de losa. La trampa la componen tres palos que montados forman un "4" y estos sujetan la piedra. En el palo horizontal, que hace las veces de disparador, se coloca el cebo. En cuanto el animal trata de hacrese con él, salta el sistema dejando caer la piedra sobre el animal, como se muestra en el video.
I find trapping so clever and such a good way of getting food...I want to learn a few of them so i started with a classic one, the figure 4 deadfall. The trap is buid using three sticks that once set up they form a "4", holding a stone or log. The horizontal stick, the trigger, is where you place the bait; as soon as the animal tries to get the food, it springs the trap, letting the weight to fall on ifself, as shown on the video.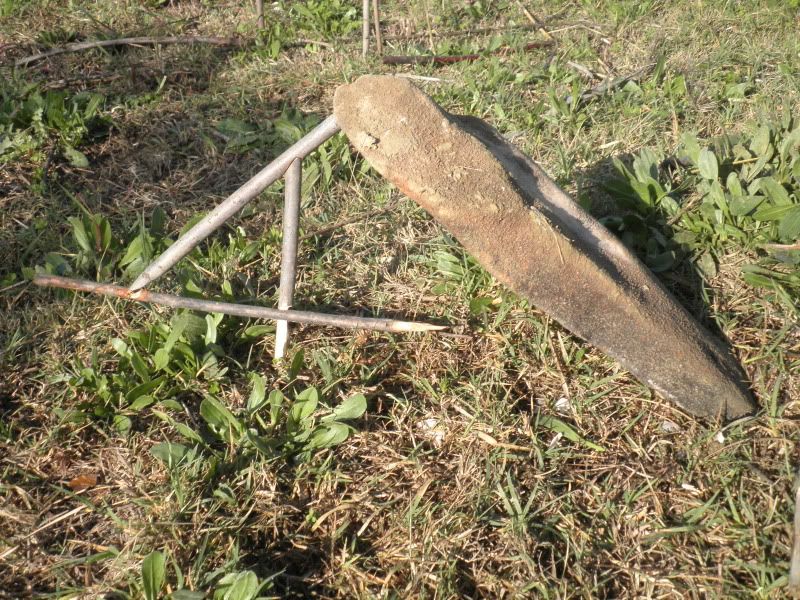 OJO: EL TRAMPEO EN ESPAÑA ESTÁ PROHIBIDO, ADEMÁS DE SER UNA PRÁCTICA CRUEL.